Something has hit me in the last two weeks or so and I don't have the same enthusiasm for reporting that I used to. It could be stress, it could be poorly-done packages, I don't know. It's like I have to push myself to even do something as simple as logging into this Blogger page to write a blog post. I feel like sometimes I don't have any sort of motivation to do anything. I've been falling behind in my other classes and I'm really frustrated. I did a really shitty job on my last package and I should have done a better job – I blew a great story and jumbled it together into a garbage conglomeration.
Anyway, I stumbled onto a good CBS Evening News story about the stimulus package's job creation. It's very fluffy but I enjoyed it:
Watch CBS Videos Online
I think in covering the stimulus stuff we, the media, have gotten too caught up in the political wrangling and fail to see who it will benefit – in this case, people like Philadelphia's George DiBruno. Jeff Glor and Ben Tracy did a good job of finding hourly wages for blue-collar workers, i.e. $21.50 an hour for electricians. I think it was also good to see the "working man" view of this issue – instead of just corporate spokesmen and bullshit-spewing economists. Yeah, I admit, this story could be construed as a PR piece for President Obama – but as the "brilliant" Wayne Freedman would say, this story sought to tell "what is" instead of what we expected – we could have expected to hear from a Republican opposed to the stimulus plan, or someone else against it, but from Glor's reporting it appears he did not find anyone of that opinion.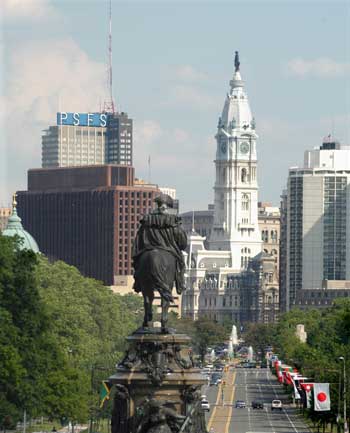 It helps that Philadelphia is a liberal city, but regardless, he went into a situation and told the story from their perspective.
I have no idea what I am supposed to do for a story idea for next week. Newsgathering? I used a story idea I pitched several weeks ago for this most recent package. As I wrote previously, I'd been brewing it for several weeks. Assuming my corrections to the most recent package are enough to clear me to KOMU, then what? The syllabus says we have to do packages – I'm really confused and feeling like an idiot.